Are you setting up your clinic
or needing to get back in flow?
More than
the foundations,
the practical
and
the marketing..


this course is for mastering the
emotional and mental side of clinic..


with someone who has been there
(and is still there!)


The world needs our practitioners to step into their clinics with confidence.
I know exactly how challenging it can be to find your flow in clinic - there's so many different aspects!


And unfortunately many business mentors/coaches just don't understand our field!


We know that our mindset affects our business flow.


We also know that there's not a lot of successful full time practitioners out in our world!
I REALLY want to change that!


Only because I know the pull - within and from the world.


It's time to step into our spaces and let our guidance lead us and our communities.
I don't want to be one of the only full-time practitioners I know..
I want to stand with you.


I want to cut through all of the "shoulds"..
And help you to establish your business with confidence and ease...


Check out the course curriculum - I think you'll find what you're searching for...




This course is
designed to take you
step by step into the
practical aspects of setting up your business


as well as approaching
the emotional blocks
that most of us have when
stepping out on our own.
It's the holistic view of business.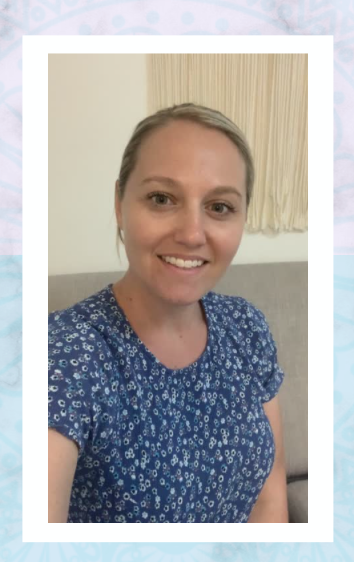 A Mum of 2 boys, a Kinesiologist for 15 years;
I have a Bachelor of Health Science and have built my little business up from the ground up. It wasn't a straight line! But I've found what works for me over the years. 
My first full time clinic was in the Northern Beaches of Sydney. 
My second full time clinic is now in Forster, NSW. 
Since 2013, I've been able to support my family to the point that my partner can stay home and look after our kids full time. My gross turnover has been over 6 figures for years, and all while choosing what works for me in all the 'salesy' hype out there. 
You need to be authentic in this industry. Which means doing what works for you and not putting yourself into an energy that doesn't resonate with you only to make your business 'grow'. 

I Want To Help You To Get Your Flow In Clinic....
I know what it's like to sit there and not know the next step to take...
To know that this is what you want to do for your life, for others.. but to find yourself stuck and struggling...
I know what it's like to have so many ideas that you don't know where to start!
To dip in and out of clinic, not feeling solid or secure enough to leap entirely in...
I know what it's like to sit at another job knowing and feeling that it really is time to make this clinic happen...
To look at all the social media ads, the comments in facebook groups, looking at others websites and feeling yourself short...
I know what it's like to just want to be an authentic, in person practitioner without all of the buzz words!!
How it works
I describe each week as a book with 6 "chapters".
There are 7 main topics to go through, each topic is broken down into bite sized chunks.
Estimated 30mins - 1 hour per to sit and explore with the worksheets.
There's no marking!
And It's completely self-paced- with no time line!
When you finish the course online you will receive a certificate with CPE hours.
Lifetime Access
You can log in any where, any time from enrolment onwards!
No pressure! It's all self-paced and you have ongoing access!
You're Not Alone
There's also the private Facebook group where you'll be able to connect to me and other attendees, share stories, inspirations and the journey.
CPE Points
Of course! You'll receive 10 points of CPE!

Who & What Is "The Practitioner Table"?
It's the place where you can find all you need as a Practitioner In Business!
The Practitioner Table is the dream child of Emma Sternberg.
Emma has been a full time practitioner for many years and after hearing too many stories of practitioners throwing in their clinic, got serious with spirit and channeled through what these practitioners needed.
The free site is a mix of practical, mindset, marketing tools and guidance - all aimed at helping you when you feel overwhelmed or stuck!
On the site you'll also find the membership - where there's research, more in depth business downloadables and interviews with other practitioners.
Then theres the 1-1 Intuitive Business Mentoring - Emma has been connecting with spirit about business for many years and can help you to really feel into the direction that you're being guided in. of course, she's been there and done it herself so she understands this industry like many other coaches can't!
This Course is the next extension..
it really has everything that you're going to need to bring
your gifts out into the real world!
FOUNDATIONS | MONEY | FEARS | WORDING | MARKETING | CLINIC | YOUR COMMUNITY | THE PLAN
Everybody has their own unique timeline.
This is a self paced course which you can
complete in your own time.