Imagine a space..
A space to unload
what's on your shoulders
A space, to learn,
to connect,
to spark curiosity
To find support
To ask questions
To find questions that you didn't know you had
To pick the brains of someone who's been in the industry for over 15 years
To share, to clear blocks,
to listen 
A space where learning covers not only the practical sides of business, but to be held through the emotional journey.
A space for your nervous system to adjust to being a practitioner, in business, in which ever stage you're in.
3 months
Weekly 1 hour group sessions
(Tuesdays at 12.30-1.30 or Fridays 10.30am AEST)
This journey is not meant to be hard, you're not meant to do it alone.. 
we all need our community.
A space where others understand the same battles and insecurities that we are facing. 
There's nothing off the table.. it's all necessary. 
Clients, business, emotional, personal adjustments.. 
Small groups of 6 maximum. 
 A place where trust is made
Where hands are held
Where frustrations are expressed
Where questions are asked
Where guidance is found 
Bring It All To The Table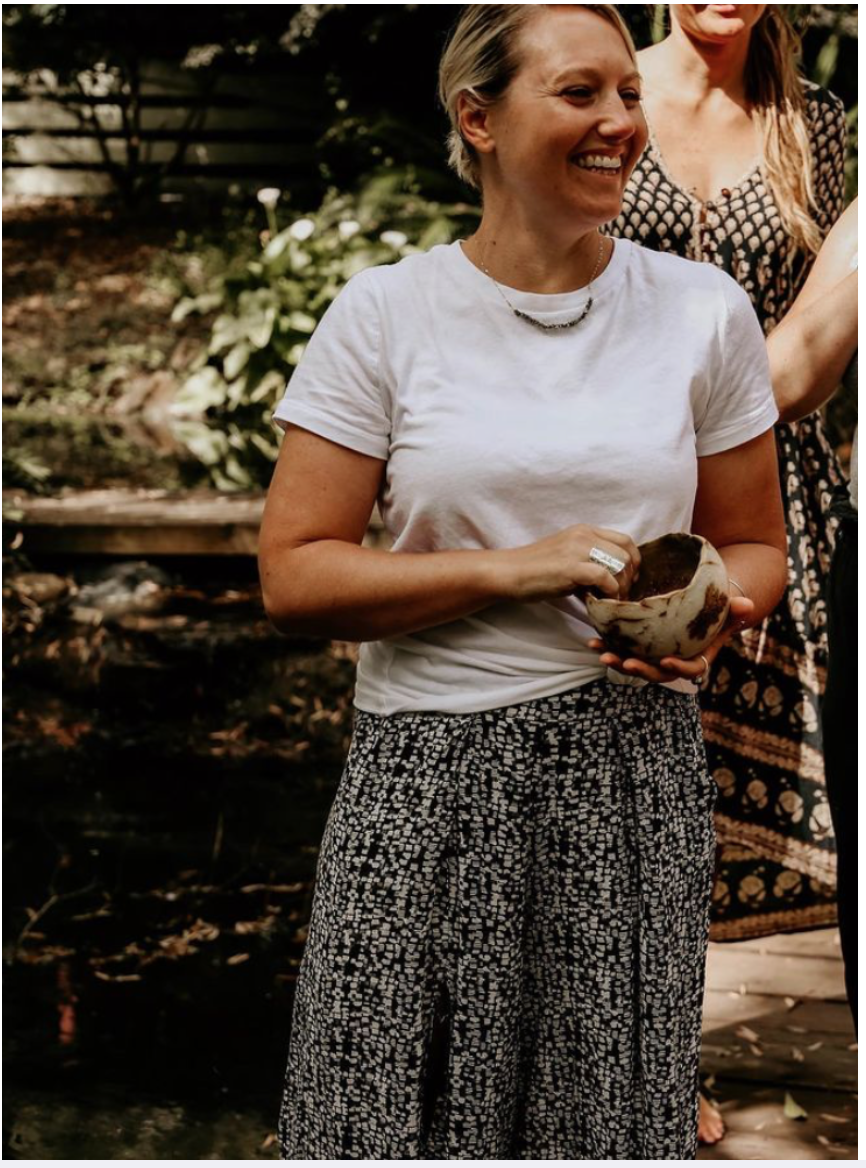 Hey, I'm Emma & I'll Be Holding The Space
I begun my career as a therapist in 2007. 
I did the Diploma, the Advanced Diploma & the Health Science Degree.
I've also created 2 successful full-time clinics, The 5 time running Kinesiology For Kids course, a holistic business course, The Practitioner Table (a resource for practitioners) and continue to mentor not only Kinesiologists, but practitioners of all kinds through their businesses.
And I love being a Natural Therapist!
We get to see so many things walk through our doors - and you never quite know what to expect from a session.
This could be fun, it could be serious, it could be something that you need further support with to process yourself.
Never forget that we are practitioners entering the world of health and mental health.
What we see and deal with is not always pretty.
But when you can hold that space and provide quality and nurturing care, we have the ability to be a truly holistic service for our community.


WHAT TO EXPECT


1 hour a week for 3 months
we meet to chat about clinic cases, what the next challenge is in business, you'll get to pick my brains for experience and even use your time to go inward and clear those old patterns.


The group is a peer collaboration,
I will be holding and guiding the conscious and supportive space.
$222 per month



Your intake form has been submitted. Check your email for a copy of your responses. If you're accepted, you'll receive an email with a link to checkout.